The Prayer Huddle is a 6-week prayer mentoring program brought to you by me, Brooke McGlothlin, and Million Praying Moms. It was inspired by my latest book, Praying Mom: Making Prayer the First and Best Response to Motherhood, and is designed to help you breathe fresh air into your prayer life.
Here's why you need to be a part of The Huddle: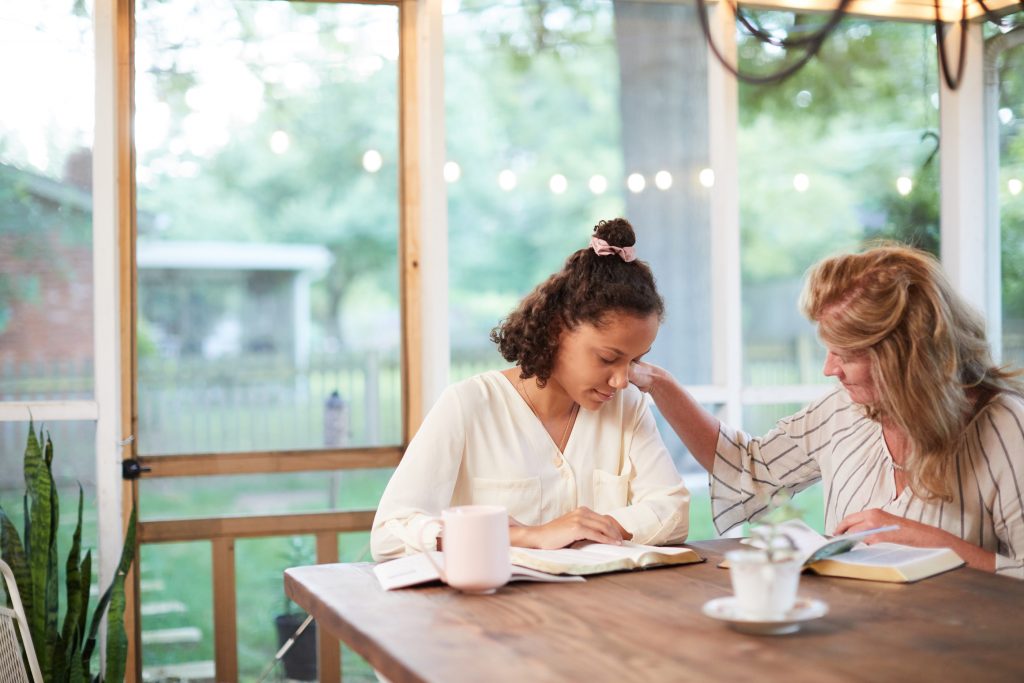 Get a free prayer journal.
We've designed an exclusive blank prayer journal just for you so that you have a special place to take notes as you read the book and interact with the group. It's digital, so print it out, slap it in a binder, and get started highlighting what God is teaching you!
Prayer isn't rocket science, but it does require effort. Accountability can help.
Inside of the Huddle (which will be held this first time in a Facebook group), you can connect with other like-minded moms who are hoping to make prayer a more practical priority in their daily lives. We've designed daily check-ins, called Pray 4:12 Check-Ins, to encourage you to set a specific time to pray every day. When you check in with the group, you can leave a prayer request for yourself, or you can pray for those of the other moms in your group. These connections could provide the exact level of accountability you need to make this new effort last.
Get me as your prayer coach.
It's no secret that I have made prayer my entire game plan for parenting…for life. It's quite literally the spine of my parenting…what informs everything else I do. And listen carefully…there's nothing special about me. You can do this too, and I can help. During our six weeks together, I'll lead you through the Praying Mom book, AND provide opportunities for you to go deeper. Some of the people I love most—thought leaders on the topic of prayer—will be joining us for prayer master classes…next level topics…that will help you get more specific in your prayers and in your relationship with God. This is just about the very best thing I can put together on the topic of prayer, and I hope you'll make plans to join.
The Lord's Prayer for Busy Moms (with Brooke McGlothlin and Erin Mohring)
Sex and Our Prayer Lives (with Francie Winslow)
The Prayer of Lament (with Gina Smith)
Learning to Pray from Women in the Bible (with Rachel Wojo)
Threadbare Prayers, with Stacey Thacker
And more!
Listen to live prayer sessions.
One of the best things to happen to my prayer life was listening to other people pray. I was a little skiddish at first, rough around the edges, and I didn't know how or what to pray. Listening to mature prayer warriors gave me something to model, and helped mature my own prayers exponentially. Our weekly live prayer sessions are designed to do exactly this for you!
Here's How to Make Sure You're In:
Visit our Huddle information page and learn more about everything we're offering by clicking here.
Join now with our Early Bird Pricing for just $29.99 (price goes up on September 7th)!
Get all the information you need in your inbox, and more details about the Huddle as we get closer to the start date (September 13, 2021).
We'll see you in the Huddle!