The world we're living in feels hard.
Worldwide pandemic
Quarantine
Loss of income
Loss of relationship
Fighting
Political and racial healing
Over the last few months, I've wondered how in the world God is going to fix everything.
How my children are going to have normal lives again.
How to understand friends with different views.
How and when to keep my mouth shut.
How families I love will make it through financial ruin.
I've wondered all these things, and sometimes struggled to find the words or the motivation to go to God with it.
But God hasn't left us to deal with it alone.
All the help we need is tucked into His Word.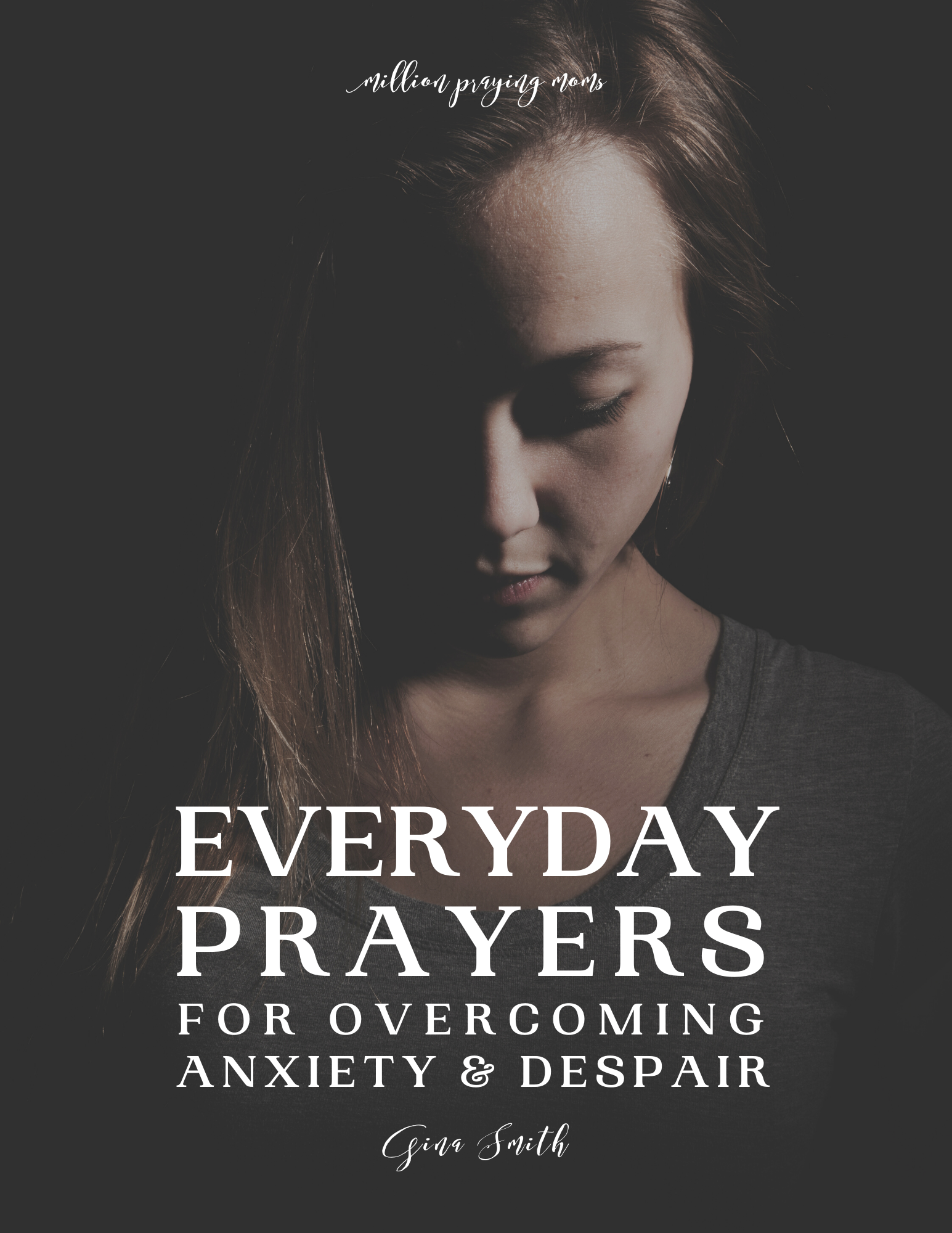 God can take our fears, anxiety, and even our despair.
Tucked inside the Psalms, David gives us an example of how to pour out our hearts to God in a way that brings relief and healing. Everyday Prayers for Overcoming Anxiety and Despair, by Gina Smith, will guide you step-by-step through the prayers of lament found in the Psalms, moving you toward hope and healing as you pour out your heart to a loving God.
If you struggle to know what to pray, or how to pray it, Everyday Prayers is your solution.
WHAT IS EVERYDAY PRAYERS?
First, it's NOT Pray the Word Journal. These shorter prayer journals are part of a new monthly series from Million Praying Moms called Everyday Prayers. You can download the digital version today for just $9.99 (physical editions are coming soon).
Each month, we'll be releasing a new Everyday Prayers resource that is designed to meet you right where you are, and give you the tools you need to pray your way through whatever comes.
You can purchase each Everyday Prayers resource individually as a digital or physical copy, OR you can join The Circle, our community for praying moms, for just $8 per month and get the entire Everyday Prayers digital library FREE (past, present, and future) + a 20% discount on all Everyday Prayers physical journals (coming soon).
Bonus: When you join The Circle this month you'll also get a copy of Everyday Prayers for Hope, a new joint project from me (Brooke McGlothlin) and Stacey Thacker.
If you're waving the white flag in the midst of this messy world, begging God to give you a little bit of hope? Well, we have good news! Hope made His entrance in Luke chapter two in probably the messiest place possible—a stable full of animals in a world full of turmoil. Jesus is hope with skin on, friend, and He isn't afraid to get in the messes of our lives with us.