A Challenge to 
Pray the Whole Word of God
Join Brooke McGlothlin, and Million Praying Moms in praying the entire Word of God, one book at a time!
If you want to:
1. Increase your knowledge and understanding of the Bible itself…
2. Grow your ability to see the world, and your circumstances through the lens of God's Word…
3. Have a greater ability to control your emotions (because you'll know the truth about what God says about you and your children)…
4. Grow your desire to ask God for wisdom in everything, and because He promises to give you wisdom, experience less anxiety and worry…
5. Build a solid theological foundation on the solid rock of God's Word, not the shifting sands of our culture…
6. Create the opportunity to grow into the mom you really want to be for your children…
"Learning from Brooke to pray scripture has been a game changer in my praying life. Thank you for teaching me! It's never too late to start. Now, more than ever, is the time for deep, purposeful prayer. Thank you for this ministry!" 
~Veronica
The FEBRUARY 2023 prayer challenge
Part of our Pray the Word Challenge, this prayer calendar is the perfect combination of comfort and real, gut-wrenching prayers. The Psalms (Part 2, chapters 42-72) remind us of Who God is, and give our hearts strength to keep believing when it seems like the world is falling apart.
And if all is well in our worlds, the Psalms prepare us for when it isn't.
OR CHOOSE FROM THESE BOOKS OF THE BIBLE
(and check back often as our library of prayer calendars expands)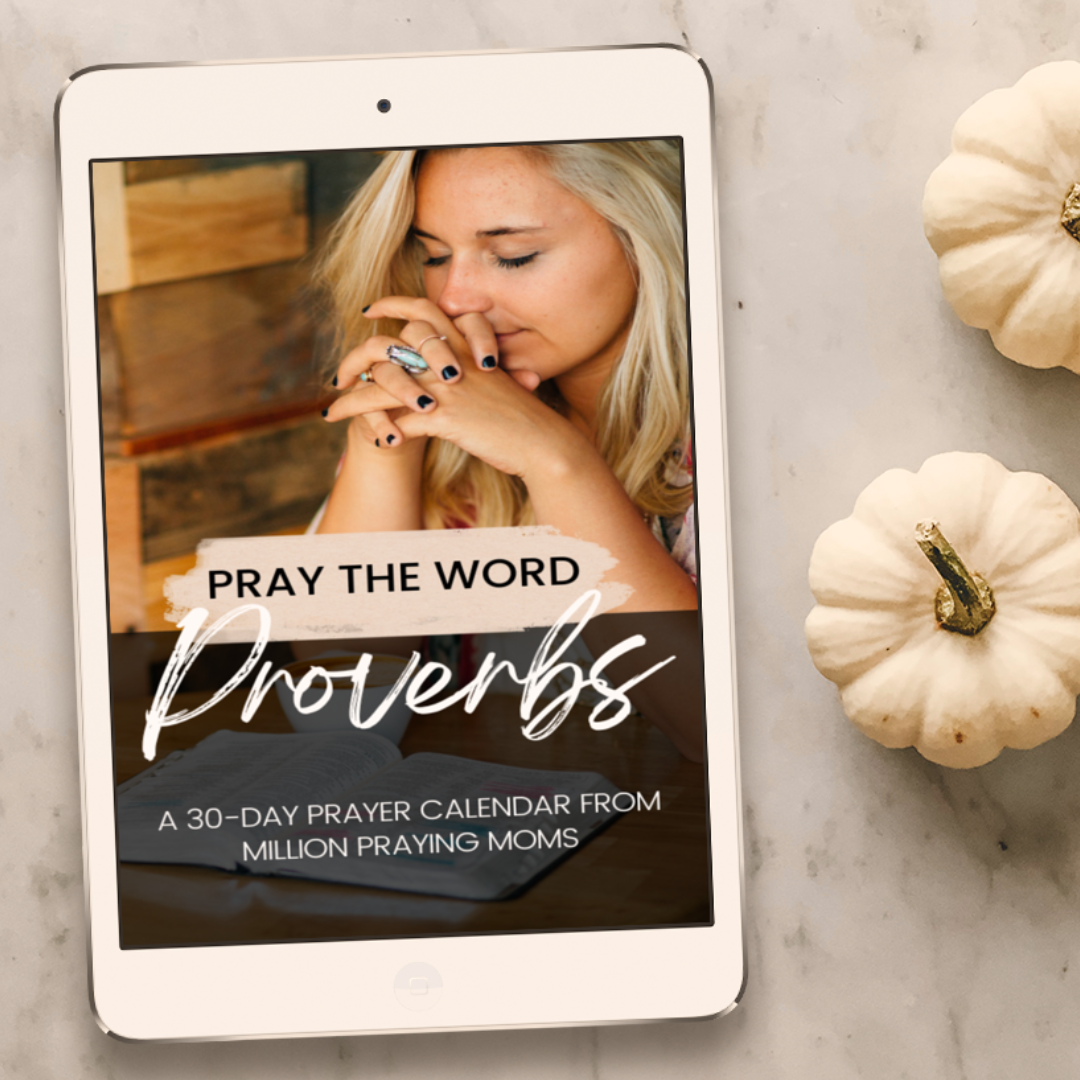 Pray for your children to understand and embrace the basics of the Christian life…the basics of wise Christian living…with this 25 day prayer calendar straight from the book of Proverbs!
Pray for your children to understand and embrace wisdom, faith, moral and ethical conduct…with this 25 day prayer calendar straight from the book of James!
Pray for your children to understand and embrace authentic Christian living with true doctrine, selfless love, and obedient action….with this 25 day prayer calendar straight from the books of 1, 2, & 3 John!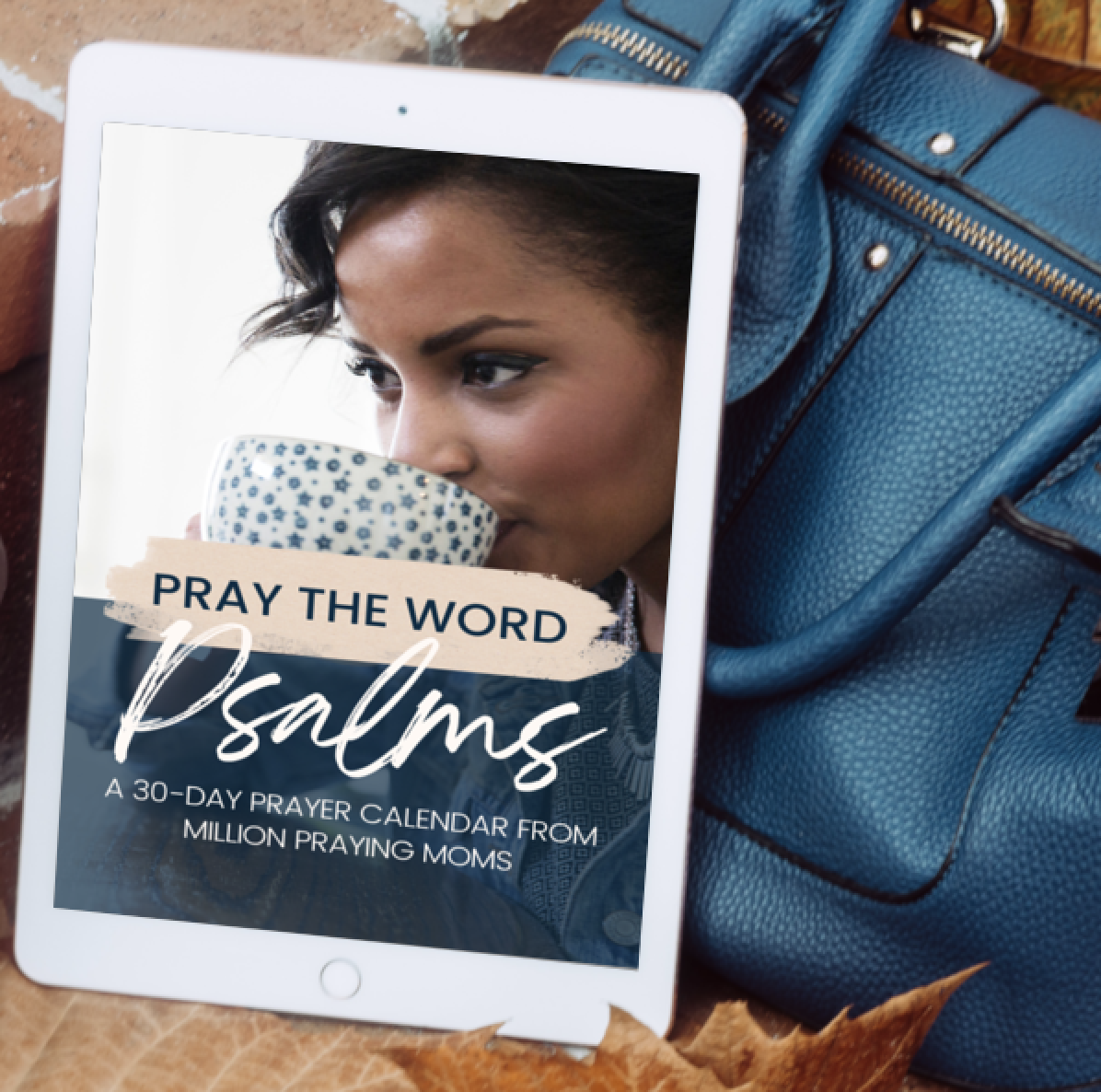 Pray for your family to know the heart of God, remember His character, and find comfort in His truth as you pray through part 1 of the book of Psalms (verses 1-41)!
1. JOIN OUR PATREON FAMILY
Your pledge of just $5/month gets you a new prayer calendar for the challenge each month, and in return, helps support the Million Praying Moms Podcast, where we're reaching moms with a message that prayer is not a last resort, but the first and best response to the challenges of parenting. Each calendar will either walk you through a book of the Bible entirely, or be a part of a series going through an entire book (for the lengthier books).
2. DECIDE WHERE YOU WANT TO START
Jump in with whatever calendar we're using currently, or choose the starting place that best suits you and your family's needs. When you log into your new Patreon account, you'll have access to all of our prayer calendars. Just scroll until you find the one you want!
When you join our Patreon community, you get a free digital blank prayer journal called My Book of Prayers. Download it, print it out, and place it in a 3-ring binder. My BOP is a substantial document, so you might consider having it printed at a professional print shop, but once you do, you'll have over 200 journal pages, plenty of space to record your thoughts and prayers for several books of the Bible. And what a beautiful legacy gift for your family! Print out as many copies as you need for your personal use.