Step #1: Download the how-to-guide.
Step #3: Watch God transform your home.
Prayer is one of the most important parts of Christian parenting. Sadly, it's also one of the most overlooked. At Million Praying Moms, our mission is to fix that, helping you make it the first and best response to the challenges of motherhood. We've helped countless women go deeper in their prayer lives over the last 15 years of ministry. Our method of prayer can change your home, too.
What Do We Believe Prayer Can Do For You?
Strengthen your relationship with God.
Comfort you in a time of need.
Prayer is simply talking to God. As with any relationship, the more you get to know Him the deeper your relationship will be.
God specializes in meeting us in the mess. Prayer is a way to admit your need for Him, so He can meet you right where you are.
Help you see life God's way.
Change the dynamics of your home.
It isn't easy to trust God when we can't understand what He's doing. Praying God's Word realigns our mind and heart with His truth and helps us see things through His eyes.
Remember A + B = C? When one variable changes, the results change, too. Even if every other variable stays the same, the end result can't. Let prayer change YOU first, and then watch it change the outcomes in your home.
Give you the wisdom you need to parent your kids.
Provide a firm foundation that can't be shaken.
We don't believe there are any formulas for parenting success in the Bible. But prayer is a way for you to partner with God in your parenting, asking Him for the wisdom you need to do it well.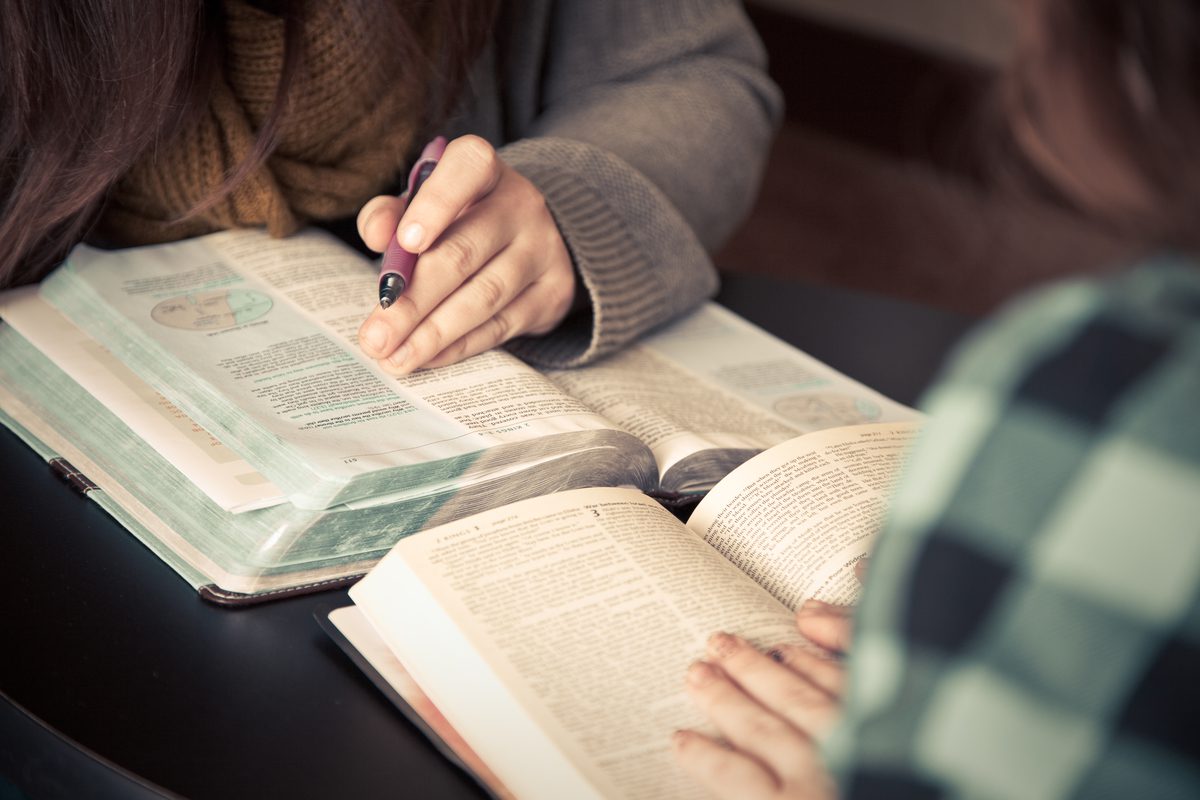 A wise mom builds her house on the rock of God's Word, and God promises His Word will do exactly what He purposes for it to do. Learn to pray it back to Him for your children today.
Join millions of praying moms who are making a difference in their own homes, and for generations to come.
How Has Million Praying Moms Impacted Lives?
I've been following Brooke for 2 yrs now… the Holy Spirit miraculously had her appear on my reels… reading her books, listening to her podcasts, reading her prayer guides and praying her prayer calendars brought upon an awakening of my prayer life.
Brooke McGlothlin is a trusted voice. She leads with heart, wisdom, and the reminder of the foundational difference prayer makes—for us and for the kids we love.
Million Praying Moms has transformed my parenting by providing encouragement as I focus on what's most important to me as a mom—praying for my children! Through different stages and seasons, MPM continues to equip me with exactly what I need (sometimes even before I know I need it!). I'm thankful for the ways the ministry has grown and expanded with so many resource options through social media posts, books, the podcast, and more.
Over that last decade Million Praying Moms has truly helped me make prayer my first response. Before I walk in on my boys arguing, I've learned to pray for wisdom. As I'm struggling to keep up with our schedules, I've learned to pray for strength. When I'm at my wits' end, I've learned to pray for help. All of this while anchoring my prayers and my family in God's word.
The thing I appreciate about Brooke is her heart to direct moms to the most important thing they can do for their children: Pray. She is a woman who loves God's Word, loves praying God's Word, and loves teaching women to pray God's Word. Working with her for several years has helped me to grow in my prayer life. I am so thankful for the ministry of Million Praying Moms and for how God has used Brooke in my life.
Million Praying Moms consistently reminds me that God is the one who cares most for my kids and will have the most impact on their hearts. When I'm tempted to stress over my son's behavior or heart, I'm gently reminded that the very best thing I can do is pray for him (and invite God to work in my own heart too). I'm a much more gentle, patient mom as a result of MPM consistently reminding me to lay my sons in God's hands.
Brooke McGlothlin is the founder of Million Praying Moms, and author of 7 books, including her latests, Everyday Prayers for Peace, and Praying Mom: Making Prayer the First and Best Response to Motherhood. She has a BS in Psychology from Virginia Tech (Go Hokies) and a Masters in Counseling from Liberty University. She's the host of the Million Praying Moms Podcast, a wife and mom to two teenage boys (one in college), and makes her home in the Blue Ridge mountains of Appalachia, calling southwestern Virginia home. 
Find Brooke Featured On:
Is Prayer a Mystery to You?
IS THERE SOMETHING KEEPING YOU FROM BEING A PRAYING MOM?
If you've struggled with prayer at all, in any way, Praying Mom: Making Prayer the First and Best Response to Motherhood is for you. It's for the mom who wants to partner with God for her kids, but isn't quite sure how. It's for the mom who is hung up on what she doesn't understand, and needs help seeing through the fog. It's for the mom who is desperate for God to move in her home, but doesn't know where to start. It's for all that and more.
By Million Praying Moms Founder, Brooke McGlothlin